F350 mud pump manufacturer
Views: 1 Author: Site Editor Publish Time: 2020-05-07 Origin: Site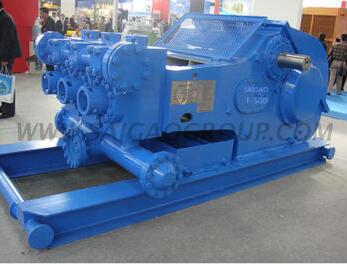 Application

They are also the main equipment of the geological survey,the main role in the process of core drilling boreholes is to supply fluid(mud or water),making it circulate during drilling and carry rock waste back to the ground,in order to achieve and maintain the bottom hole clean and lubricate drill bits and drilling tools with cooling.
Characteristics
1.Projects: Construction drilling of the projects e.g. prospection, geotechnical investigation(geological exploring), railway, road, port, bridge, water conservancy and hydropower, tunnel, well, industrial and civil construction;
2.Exploration: Coal mining exploration, Ore exploration;
3.Water well : Small hole diameter water well drilling;
company culture:
Entrepreneurial spirit: the courage to learn and innovate, the courage to sacrifice, the courage to take responsibility
Core Values: Establishing a company for the public
Management philosophy: command zero mistakes, zero defects in quality, zero safety accidents.
Humanistic concept: entering the company door is a family
Corporate style:excellence, and seeking truth from facts.
we F350 mud pump manufacturer,you can know it.