Mud Transfer Mining Submersible Pumps
Views: 0 Author: Site Editor Publish Time: 2020-06-16 Origin: Site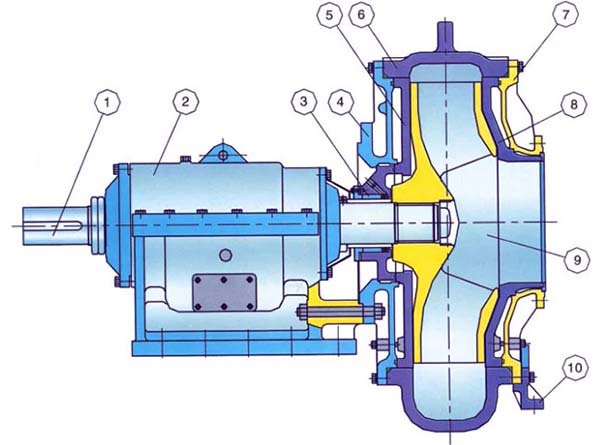 Mud Transfer Mining Submersible Pumps are horizontal single-casting slurry pumps with wide passage to transfer gravel sand or slurry with big particle size. The wet parts are made of Ni-hard and high-Chrome alloys to ensure longer service life.
Mud Transfer Mining Submersible Pumps has far better performance than common pumps in dredging, sand mining, barge loading and mineral processing, etc. Featured with all the advantages of MPG, MPGH series gravel pumps achieved extra high head for special working conditions.
Material
The material for standard GN series gravel pump is high-chrome alloy. This kind of material is very wear resistant and has excellent performance under erosive conditions.
KmTBCr27: hard carbides within its microstructure provides higher abrasion resistance.
our company as a Mud Pump Supplier in China ,provide Mud Transfer Mining Submersible Pumps,if you need that pls contact us.