Ragid Casing Centralizer
Views: 2 Author: Site Editor Publish Time: 2020-05-28 Origin: Site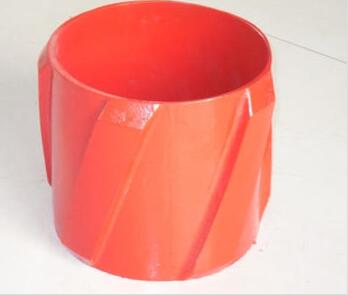 Ragid Casing Centralizer
Product Description
1. True Manufacturer 2. API Certified 3. Advantage Freight 4. Quick delivery time 5. Safe, Reliable and Efficient 1. Description The float collar is installed near the bottom of the casing string on which cement plugs land during the primary cementing operation. It typically consists of a short length of casing fitted with a check valve. This device may be a flapper-valve type, a spring-loaded ball valve or other type. 2. Characters: The welded ones have advantage such as: Integral structure, stable performance, simple and convenient to use, etc. The strong points of non-welded ones are: 1. It's finished well under mould pressing without any welding. 2. Starting and restoring force meets API 10D standards. 3. Easy and convenient to install. 4. Equipped with spinning disc to improve the displacement efficient. 3. Function: 1. Take casing to designed position by reducing sticking while casing going down. 2. Centralize casing in well. 3. Balance liquid pressure in annular space by reducing adhesion phenomenon.
HYDRAULIC LINER HANGER POLISHED BORE RECEPTACLE
YDRAULIC LINER HANGER POLISHED BORE RECEPTACLE
Mated with tie-back assembly, it can tieback the liner to the top of well and act as efficiency sealing.The polished bore receptacle (PRB) is a highly machined component with a polished bore.
we cementing tools wholesalers and Cementing Tools From Factory,you can know it.

It is a viewpoint that reflects the beliefs, tendencies, opinions and attitudes of organizational values, and has the role of behavioral orientation, evaluation criteria, and evaluation principles.