Wellhead Equipments China supplier
Views: 1 Author: Site Editor Publish Time: 2020-05-08 Origin: Site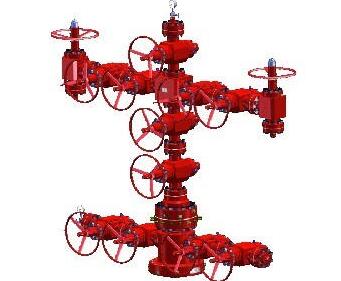 X-MAX TREE WELLHEAD

X-mas tree is used for producing oil/gas and tested after oil /gas completion. It is the main equipment used to control and adjust oil production on the top of gas and oil well.
1.Fix drilling wellhead, connect wellhead casing string, seal and control the annular space of casing, suspend tubing, control wellhead pressure and adjust flow rate, also induce oil into outlet pipeline, shut off oil well when necessary, and apply to acid fracturing, water injection and test service
2.Consist of casing head, tubing head and Christmas tree.
CASING HEAD
Product Description
C-22 Casing Head
◆Casing Head
Casing head and casing spool adopt standard design, and can be applied to all kinds of slip and mandrel type casing hanger.
◆Straight-Bore Design 45°
Straight-bore is designed with 45°shoulder of high load capacity.
we wellhead equipments China supplier,you can know it.