Tunnel Anchoring Multifunctional Drilling rigs
Views: 4 Author: Site Editor Publish Time: 2020-06-18 Origin: Site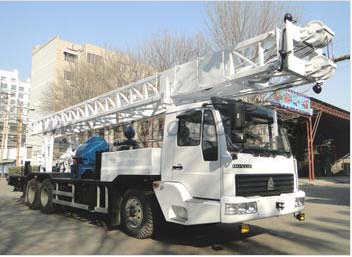 Main features of Drilling rigs
1. With large impact energy in the top drive drilling head, that can achieve impacting drilling without using DTH hammer and air compressor, has higher working efficiency and better result.
2. With omnidirectional, multi-angle adjustment, which can meet many kinds of drilling angle requirement, more convenient for adjustment.
3,It has smaller volume, you can use it in more places.
4. The impact energy transmit on drilling tools from inside to outside, which reduce drill sticking, hole collapsing, drill bit being buried or other incidents, and make the construction safer and with lower cost.
5. Suitable for various kinds of soft and hard soil condition, including sand layer, broken layer and other complicated layers.
6. With high working efficiency. When fitted with relative drilling tools, it can do hole drilling and cement grouting in one time, reduce material consuming.
7. This machine is mainly applied in: caver control; slightly disturbance area grouting; tunnel anchor;tunnel advance bore hole inspection; advance grouting; building rectification; indoor grouting and other engineering.
our company as a Drilling rigs Supplier in China ,if you need that pls contact us.