cementing tools wholesalers provide cementing tools for sale
Views: 5 Author: Site Editor Publish Time: 2020-05-21 Origin: Site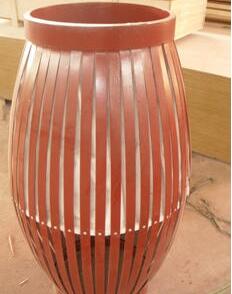 cementing tools wholesalers
Cementing Basket
Product Description Usage: The cement basket can restrict the downward migration of cementing fluids. They are usually installed above lost circulation zones, under stage tools, or near surface when a top cementing job is planned. Characteristic: Simple structure, easy to handle, effective leak resistance. In the process of casing running, it won't be influenced be recirculation, temperature or corrosive liquid, can largely reduce the cementing cost.
Float Shoe
Product Description
API Standard float shoe and float collar SAIGAO offers the float shoe in Size 5 1/2"~ 20" to suit for the different casing API Standard float shoe and float collar Float shoe is a heat-resisting, sealer and drillable tool. It is join easy and replace for guide shoe and casing shoe. It is used to protection casing and production casing, also used to deep well and ultra deep well. It classily ordinary type and self fill-up type according to way of drilling fluid get into. If you have any interest, welcome to contact with us!
Company spirit: running, self-improvement, thinking, gratitude, caring, facing!
Cost concept: Every point saved is net profit
The concept of talents in the enterprise: with the people of virtue, the grateful heart can change position and think; seek common development with people of insight, be consistent with the company's
values and have a charisma; create brilliance with those who have the heart; Responsible for innovation.
we are cementing tools wholesalers provide cementing tools for sale,you can know it.